Myrtle Beach Faucet And Leak Repair
Do you have a leaky faucet? Have you noticed any rust and mold around your sink? We can help you fix it!
We are a team of licensed plumbers in Myrtle Beach, South Carolina, specialized in the repair & maintenance of different faucets. Basically, we can save you from water wastage.
Why Call A Professional Faucet Repair Service?
As easy as DIY fixes may seem, they are not the best, permanent solution to faucet leaks. Faucets may seem straightforward from outside, but it has a lot of complicated components. Essentially, you need specialized tools to open and fix a faucet with keen knowledge of the parts. Calling a professional plumber is the smart thing to do if you are trying to install a new faucet or replacing a faulty one.
If you are not conversant with the factors required to choose a new faucet, don't fret, because we can help with that! It doesn't matter if it is in the kitchen or bathroom, with  the right kind of faucet, you can save hundreds of dollars on water every year!
Types Of Faucet Issues We Solve
Faucet Leaks
Leaks are a very common problem that occurs with different types of faucets. Basically, it is something every homeowner should expect to face in the future. Leaks usually occur under the handle, tap aerator, or from the spray head. Fixing a leak can be as simple as removing the O-rings. However, it is best to call Myrtle Beach Plumbing services to fix your worn-out O-ring or any other part of your faucet.
Improper Installation
If you have recently gotten a plumbing work done and you're facing faucet leakage issues, it might be due to bad installation. Sometimes, DIY installation can cause leakages, because they are not done professionally. Our certified Myrtle Beach Faucet Repair services in Horry County can provide you with the best, reliable repairs around.
Slow Water Pressure
Water pressure is another major factor that contributed to a faulty faucet. If you are having a major issue with the water pressure in your tap, it may be caused by a mineral deposit inside the faucet of a mineral deposit called a lime scale. Also, weak water pressure can also be caused by a major water supply problem. To ascertain what the problem might be, it is advisable to call on professional plumbing contractors to inspect the issue and determine the cause.
Old Faucets
Faucets wear down with time. If you have a decade old faucet that is leaking, your best option is to call for professional help and get it replaced. This is, because, the rust inside the faucet might cause slow water pressure and dripping taps.
Faucet Leak Repair services in Myrtle Beach provided by Priority Plumbing Company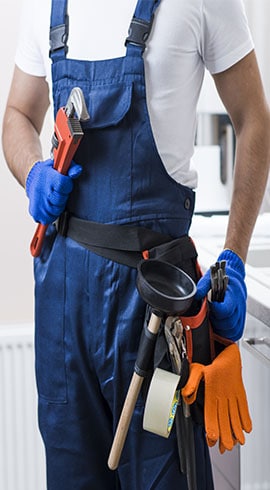 Why should you repair a dripping faucet?
Save your water bill
The very first reason you should consider calling up for professional help is that it saves your money. Basically, a dripping faucet can waste as much as 3,500 gallons of water annually in a single household. 3,500 gallons of water are roughly $100 depending on where you live in the US. Essentially, having a leaky faucet is hazardous to your household and  country's economy. Also, It sends water to another cycle of filtration through the drainage.
Get Rid Of The Constant Dripping Noise At Night
The noise of dripping water in the silence of the night can be very annoying. If your bedroom's bathroom faucet drips the entire night, the noise can cause you to get a headache. To combat this issue, you need professional help and within an hour,  you'll be able to sleep peacefully at night!
Reduce The Damage To Your Sink
Asides from the likelihood of getting a headache, the constant dripping can definitely cause major damages to your sink. Essentially, it can ruin the faucet, because of how damp it will be all the time. Wet sinks and faucets tend to develop mold, which causes rusting due to the acids present in the mold.
Professional services for faucet repair provided by Priority Plumbing Company
plumber service in Myrtle Beach provided by Priority Plumbing Company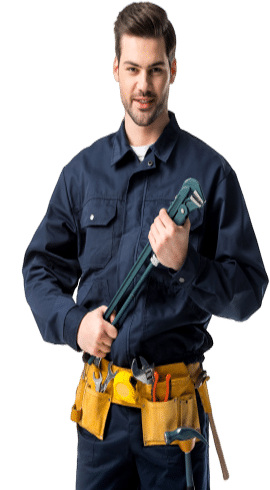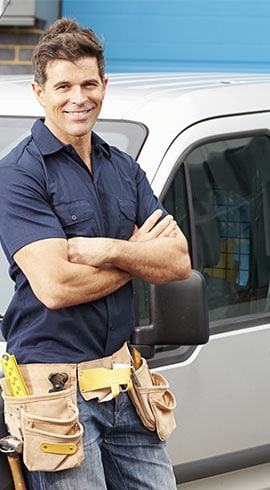 Why should you call us?
No matter where your location in Myrtle beach might be, we can assure you of prompt services and repairs. We provide repair and maintenance services to all types of faucets, shower heads, garden hose, kitchen and bathroom faucet. Also, we work for both residential and commercial properties. Our plumbers are customer friendly and always ready to help you.
Our customers from all over South Carolina can attest to our quality of work and tend to always call on us for all their plumbing needs. We are well equipped with the best, state of the art equipments required for quick and effective plumbing repair. However, what's absolutely great is that we are one of the most reasonably priced faucet repair service companies in Myrtle Beach.
We bring with us a wealth of experience, as we have over ten years of experience in this field and can assure of quality work.
Call us today to get faucet repaired.
Locally Own Operated
Workmanship guaranteed
Bonded and insured team
Licensed plumbing experts
Upfront, Flat Rate Pricing
Friendly, professionals
Get A Free Estimate
We are more than happy to give advice on which solution is most suitable for your needs, depending on your Plumbing problems. Why not ask us to view your property and discuss the various options with you now. Our advice is free!